Charity trustees
Richard Bowen - Chair of Trustees
Richard has worked for the past 20 years as an exploration geophysicist involved in the planning, execution and management of scientific survey projects worldwide, both on land and at sea. As an award winning entrepreneur with businesses in the agriculture and tourism sectors, he has been asked by the Welsh Government to visit schools to inspire the next generation of young people to consider starting their own businesses. Richard also works as a comedy writer and has written travel and local history books. With a keen interest in social equality, the origins of entrepreneurial success and in recognition of the importance of mentors in his life, Richard co-founded The Mullany Fund in 2008.
Email: office@themullanyfund.org
Dr Mair Williams - Trustee
Dr Mair Williams has over 36 years experience as a GP in the community. In 2013 she received an MBE in 2013 for healthcare and charity work in the UK and overseas. She is Vice President of the Noah's Ark Appeal having been involved with the charity since its inception in 2000. Dr Williams has over 30 years experience of teaching and training doctors, 12 years experience as a Continuing Professional Development tutor within the County Borough of Neath Port Talbot and currently organises the teaching for all the GPs within NPT. Dr Williams is experienced in one to one mentoring and has worked in local community schools.
Mrs Rachel Bowen - Trustee
Rachel, a founder trustee of the Mullany Fund, worked as a biomedical scientist in the National Health Service for over 20 years having previously trained as a biology teacher. In addition to her professional career as a life scientist, Rachel has run her own farm business for over 40 years and an award winning holiday accommodation business for over 20 years. Rachel has also volunteered for five years for the Wales Air Ambulance.
Mr Adam Mullany - Trustee
Adam currently holds a dual coaching role as a youth coach with FA Wales and Head of Academy Goalkeeping with Barry Town United AFC. He previously worked for 10 years in the engineering sector, monitoring on projects such as the 2012 London Olympics and the assembly of Cardiff City Stadium. In 2020, he acquired my BSc in Sport & Exercise Science
Mrs Marilyn Mullany - Trustee
Marilyn carries out general administrative tasks for The Mullany Fund and has over 15 years experience working as an administrator in the Healthcare Sector.
Mr Nick Russill - Trustee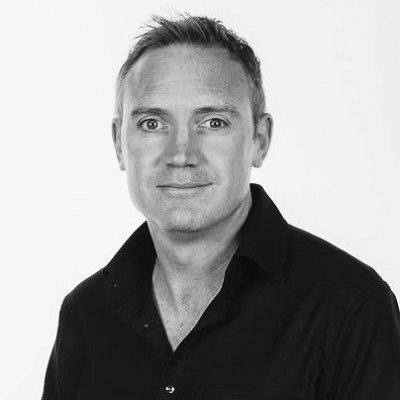 Nick Russill's career began as an Exploration Geologist after graduating from Cardiff University, working in Australia on copper and gold prospects. In 1992 he co-founded TerraDat Geophysics who are recognised as one of Europe's leading subsurface mapping companies and in 1993 Nick was awarded 'Young Welsh Entrepreneur of the Year'.
Outside work, Nick is a keen photographer and has contributed to field workshops in both the Arctic and Antarctic, holding two public exhibitions. His future vision is to inspire future generations to fulfil their potential and currently holds a role as Royal Society Entrepreneur in Residence at Exeter University. Nick is also a business role model for the Welsh Government's "Big Ideas Wales" project, inspiring young people from primary school to Further Education to realise their dreams. He became a trustee of the Mullany Fund in 2019.
Dr Janine Roberts
My name is Dr Janine Roberts. I am delighted to be a trustee for TMF as I have a passion for helping others to achieve their best academic and career outcomes and overcome the additional challenges they face when coming from a disadvantaged background. I have first-hand experience of these difficulties growing up in poverty and having to navigate my own way through higher education without academic guidance or a financial support network to fall back on. I graduated from Cardiff University with a degree in Microbiology (1996) and a PhD in Microbiology and Biotechnology (2002). I have worked as a post doctoral research scientist in Cardiff University in the field of Biophysics and as a senior research scientist in the research and development of enzyme formulations for the food and drink industry. For the past 9 years I have owned my own business working as an A Level science tutor and a proofreader for medical professionals. I am an enthusiastic advocate for the study of life sciences, in the past I have given science presentations to primary school children and volunteered to run an afterschool science club at my children's primary school. I am keen to share my enthusiasm for life sciences with secondary school children and encourage them to make the leap into higher education to study these subjects. I think it is important to convey that the skills acquired studying the life sciences are highly regarded by employers and universally applicable to a broad range of careers.
Patron
Our patron is Sarah Ferguson, The Duchess of York.
Endorsement
Our charity is endorsed by Sir Vivian Richards, the Sports and Tourism Ambassador of Antigua and Barbuda.