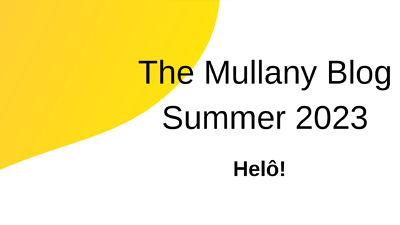 We hope everyone has had a lovely, restful summer, hopefully with a bit of sunshine too!
Before the new term starts with all the excitement and new challenges coming with it, we're reflecting on what has been going on over the summer at the charity.
Work Experience at AECOM
During our Spring 2023 e-Mentoring session, one of our brilliant mentors offered to set up some work experience for their student, Reuben over the summer. Reuben is keen to become and engineer so he was excited to take up the opportunity.
Fast forward 5 months and Reuben has just finished a week's placement at AECOM, a global engineering company, at their office in Cardiff. Throughout the week, Reuben gained an insight into the engineering profession and was able to look in on projects at all stages of their development. He saw the breadth of the kinds work you might do – from roads in Saudi Arabia, to carparks in the UK!
As well as working with some of the 3D design programmes that engineers use today and seeing some finished projects with a walk around Cardiff centre, Reuben also learned about the process of completing a project, which involves lots of communication with clients, local authorities and other people within the company.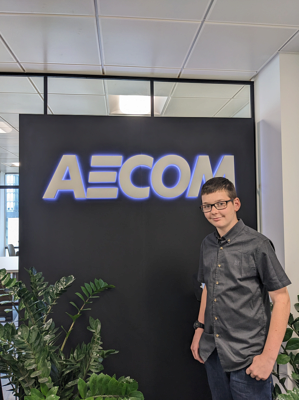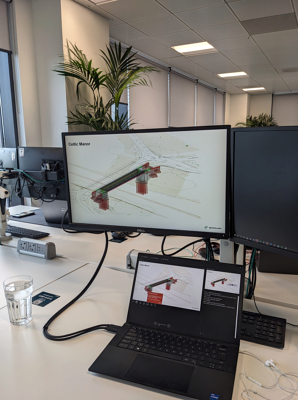 When we asked Reuben what surprised him most when on the placement, he said it was the complexity of a pulling a project together. When you're building something new, you have to work with what's already there. Small things can have a big effect on your plans!
To finish the week, Reuben was given a mock interview to practice his skills ready to do it for real later.
After this week, Reuben is now even more excited to pursue a career in engineering and thinks a degree apprenticeship will suit him best. He also wanted us to mention that the coffee machine was great!
Thank you to everyone at AECOM that made this possible and of course to e-Mentor, Simon for starting the process.
Ospreys in the Community
This summer, we have really enjoyed collaborating with Ospreys in the Community on their summer programme, Destination EdYOUcation. This is a 6 week programme for year 11 leavers who are unsure about their next steps, whether that be work, college or another pathway. Each week, the young people involved took part in various workshops and talks in the mornings and physical activity and teambuilding in the afternoons.
We organised a workshop to get them thinking about what their future jobs and careers might look like. We discussed what they would like to see in their jobs, which brought up some interesting discussions as we all figured out the priorities of ourselves and others. Next, we looked at some different professions and thought about the qualities someone might need to pursue them. For doctors, nurses and engineers we talked about qualities such as determination, good organisation and creativity. We ended the workshop with some competition, with two teams building towers while prioritising these qualities discussed earlier – tallest tower wins!
The last day of the Destination EdYOUcation programme was an interview day, so we came back to act as a panel for the young people involved to practice their interview skills. It was amazing to see how confident and capable they were during the interviews. Many now have clear ideas of their future plans and have found pathways that allow them to practice their interests.
Thank you to Ospreys in the Community for organising such a brilliant programme for these year 11 leavers, we were very happy to play a part in these young people discovering their next steps.
Here's a snapshot of a typical week of the programme.
Autumn 2023
Looking ahead to the autumn, we have our next e-Mentoring session getting underway on October 2nd with the deadline for student registration on 24th September!
This will be the first session where students can choose to be matched with a mentor specialising in Maths, Physics, Chemistry and ICT so we're very excited to get started! This also means we have been registering lots of new mentors in these subject areas, it's been a pleasure to welcome so many new people to our group of volunteer e-Mentors!
For anyone who works in these fields, or knows someone who does, and would like to join as an e-Mentor, we'd love to hear from you!
If you are a school or community group that would like us to present the e-Mentoring project to the young people you work with, get in touch with Tom (tomh@themullanyfund.org) to organise a visit!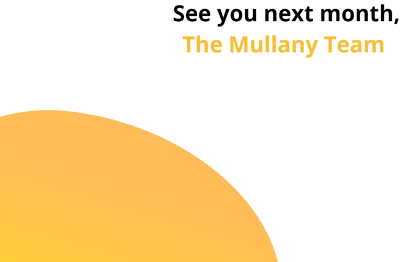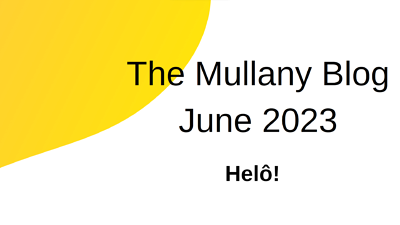 Welcome to the June edition of the Mullany Blog. It's been a busy month, this is what we've been up to!
Summer Session Ends
The end of June saw the end of our Summer 2023 session. As always, it's fantastic to see mentors and mentees meet and the mentoring relationship develop through the session. Running from May to June, the summer session takes place during many young people's exam season, a stressful and often difficult time. This means we see a slightly lower number of registrations and messages going back and forth. Despite this, our mentors have been as amazing as ever, supporting their mentees through exams and coursework and still helping them to discover future careers. We received some lovely feedback which we send back to our mentors so they can hear how their work has had an impact. Thank you to both mentors and mentees for taking part and we look forward to welcoming them back to our next session, starting in October!
It's been great to welcome some new mentors onto the programme this month as we continue to build on our new areas of interest. After reaching out to universities in Wales and the rest of the UK, Physics, Maths and Chemistry mentors have been registering with us, which is really exciting to see! We can't wait to see these new areas of support at work in the next session!
Youth Work Week
Youth Work Week in Wales took place on the 23rd - 30th of June and it was a pleasure to attend the Youth Work Showcase at the Millenium Centre in Cardiff! It was amazing to see so many inspiring young people and youth organisations under one roof. As well as music and poetry performances, there were talks from groups such as Young Farmers Club and YGAM - a gambling harm prevention organisation. We got to chat to many of the organisations attending and hope we can work with some in the future to enrich the work we all do. The commitment to helping young people and the evidence of lots of hard work was clear to see in Cardiff!
Careers Wales
Careers advisors working with Careers Wales help us to reach more students in South Wales for every session we do, so it was great to be invited along to the Merthyr office this month to discuss how we can better support young people in the Merthyr area. Reconnecting with schools after lockdowns and Covid restrictions can be a challenge, so making these links is vital for being able to bring the programme to more young people.
We were very grateful to be invited to Pen Y Dre High School's 'meet the employer' event by the careers team. Representatives from all kinds of employers were there to give an insight into their organisations and roles, from the Royal Navy and We Care Wales to the construction company, Morgan Sindall. At our stall, we offered the Mullany e-Mentoring programme to the year 10s taking part. We really enjoyed discussing future careers with them and we're sure they'll all go on to do great things!
Ospreys
Ospreys in the Community have been running projects in and around Swansea for some time now. They often serve young people in the local community, offering extra-curricular activities and career opportunities, to great success. This is why we were excited to meet with the team (and see the Swansea.com stadium!) to discuss how our organisations can work together on their new initiative, Destination edYOUcation. This is a new summer programme for year 11 leavers starting in August and we're really looking forward to getting involved. More to come later in the summer!
There's lots to look forward to as the school term starts to wind down and a (hopefully) sunny few weeks lie ahead. We'll be preparing for our Autumn session, speaking to schools and youth organisations to spread the word about the programme as well as organising some more experiences for e-Mentoring students. Registrations are already open and we're excited to be welcoming some students onto the session already!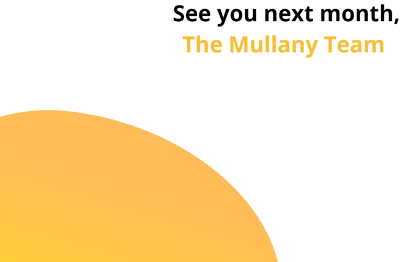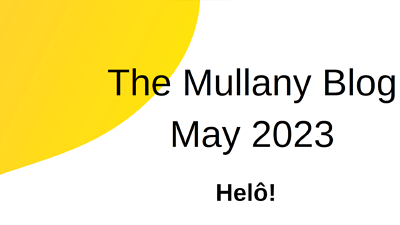 Welcome to the May edition of the Mullany blog!
Our home of Swansea has really come into its own as the sun has come out and the temperatures warm up – it's starting to feel a lot more like Summer!
Mullany e-Mentoring
The beginning of the month saw the beginning of our Summer e-Mentoring session! The session will continue all the way until the end of June, so it has been great to see mentors and mentees introducing themselves in the first weeks. We're very excited to welcome students from across South Wales to the session and, as always always, we have big range of interests chosen by them. It's particularly exciting to see more students registering their interest in engineering, one of our more recent additions to the list of interests we support.
You mean I can actually do that as a job?!
As many students are deep into their exam season at the moment, many of the students taking part in the session are in the younger age groups that we support – years 9 & 10. Many of the conversations we see between these students and their mentors are full of exciting discoveries! They are discovering careers that they might have considered before, or even heard of. Partly through careers quizzes we send out during the first couple of weeks of the session, but very often because of the perspective that our brilliant mentors can offer through their experiences. Sometimes it can be harder to see the bigger picture when studying in the classroom or revising for exams, but learning about a new career can give that spark a student needs!
Healthcare workshop
During e-Mentoring sessions, we like to enrich the mentoring experience with extra opportunities. During this half term, 6 students from Gower College, Bishop Vaughan and Cardinal Newman schools attended our Healthcare Careers Workshop held at Swansea University. This fascinating workshop was led by Dean Snipe, an experienced nurse and lecturer at the university alongside medical student Dave Beckerman. Both offered insights into everything from UCAS applications, the GAMSAT and life as a student and healthcare professional. The students asked lots of questions and one said as they were leaving, 'they answered questions I didn't even know I had!'
Students reflecting remarked on the Q&A delivery, which made it feel more personalised as well as the welcoming environment Dean and Dave created.
Thank you to all the enthusiastic students that attended and a big thank you to Dean and Dave for running such an engaging workshop!
New Mentors
When students register for Mullany e-Mentoring, they will choose up to three areas of interest. Over the last few weeks, we have begun to welcome more mentors onto the e-Mentoring programme from a growing list of interest areas. Originally rooted in the life sciences, the charity is really excited to now be expanding into the wider STEM subjects and careers, meaning we can bring invaluable one-to-one support to students in a growing list of areas of interest.
We're very much looking forward to announcing this fully ahead of our Autumn 2023 e-Mentoring session but keep an eye on our website and social media for updates. In the meantime, if you, or someone you know might be interested in becoming an e-Mentor, please get in touch!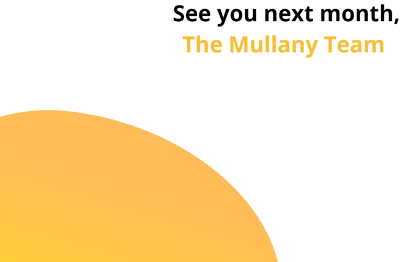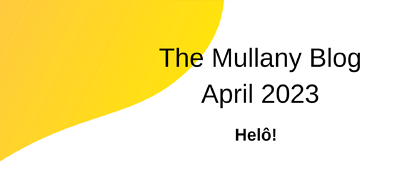 Mullany e-Mentoring
We have had an exciting month with lots of opportunities to head out and about. This has included presenting our e-Mentoring project in schools, meeting lots of students and hearing about their exciting goals and dreams for the future. This is an important part of our e-Mentoring project and helps us to make as many young people aware of the programme as we can. Visiting schools also means meeting the amazing teachers that help us to reach the young people they work with and we're always inspired by all the hard work they put in. As well as presentations, our Communications Officer, Tom set up a Mullany stall at the Year 10 opportunities fayre at The Bridge Alternative Provision (@BridgePRU) and had a great time talking about life sciences and STEM with the young people there.
Out and About
Our trips haven't just included schools, Tom really enjoyed his time visiting the Swansea Conference organised by 4 The Region (@4theRegion). Held at the Swansea Arena, business and organisations from across the city and South Wales came together to showcase all that the area has to offer. It made us very proud to be based in a city full of opportunities, especially for young people wanting to pursue careers in STEM.
While Tom was in Swansea at the conference, Sarah, our Projects Director and charity trustee Janine headed to Cardiff to attend a Wales Women in STEM (@WalesWomenSTEM) event at the BBC studios! Lots of inspiring presenters spoke at the event, including one of our own fantastic Mullany mentors, Yamni Nigam. These events provide such an insight into the importance of supporting everyone, regardless of background, to access their dream career. It was also useful to reflect on the ways in which we can adapt the way we work, particularly in terms of promoting the charity and how to grow our network. This will all help us to provide better support to our young mentees.
Catching Up With Ex-Mentees
We always love seeing where the young people who engage with Mullany e-Mentoring end up and what they achieve. So it was a pleasure to sit down and chat with an ex-mentee and now medical student, Katherine to hear about how she got there with the help of the project. Katherine told us how useful a mentor who had been in the same position as her and could advise her on what she needed to next in order to get to where she wanted to be. For us, it was incredibly rewarding to hear the impact the project has had. We want to thank Katherine for chatting with us and we wish her all the best in what we're sure will be a glowing career as a doctor! We also want to thank trustee, Nick Russill for doing the interview with Katherine. To watch the full conversation with Katherine, head to our YouTube: https://www.youtube.com/watch?v=dw7w9phsV-o
Preparing for the Next e-Mentoring Session
In next month's blog we'll give you an update on how our Summer e-Mentoring session is going. This month we have started preparing some fantastic experiences for mentees. Last year, staff and students from the nursing and medical schools at Swansea University held a workshop for mentees interested in pursuing those careers. It was a real success for the mentees that attended so we're really looking forward to offering a similar workshop again, this time with even more professions for students to discover!
We can't wait for this next e-Mentoring session to get underway and hope that both mentors and mentees enjoy!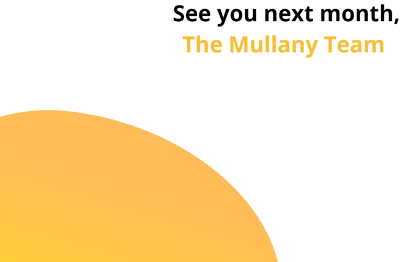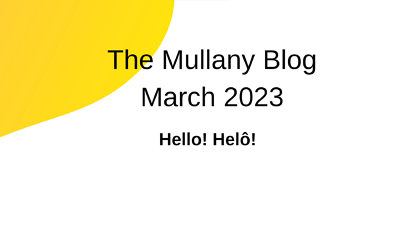 Mullany e-Mentoring
Throughout February and March, our Spring e-Mentoring session has been running. We are delighted with the engagement of students and the continued commitment of our dedicated mentors during this session. Thank you all!
Using the weekly themes that we send out each week, mentors and mentees have covered topics ranging from improving study skills and setting SMART targets to exploring careers in STEM and looking for work experience.
One of the most exciting outcomes from this session is seeing mentors using the platform to connect their mentees with work experience opportunities. These opportunities have ranged from meetings with medical professionals to future placements at an engineering firm. This is a testament to the huge benefits a mentor can bring to a student: not only can a mentor provide help with their own wealth of knowledge, they can also connect students to wider networks that they may not have access to before.
The Key Numbers:

Insight Talks
We also had an exciting opportunity for e-Mentoring students interested in studying medicine at university. Jon, a final year medical student and Mullany Mentor was kind enough to offer an Insight Talk into the application process for medicine.
He covered a range of subjects including personal statement writing, how to make the most of work experience and what to expect in a medicine interview. Students also had some valuable insights into the type of courses that are on offer and what to consider when choosing. These are some really helpful tips that aren't always available to students trying to navigate the process on their own, especially if no one in the family has been to university.
One of the students who attended said: "The fact that it came from a university student meant that the information was presented by someone that is more understanding of the situation of a student at this age because it wasn't so long ago that they were in the same position"
We're really glad to see the students found the talk insightful and very thankful to Jon, who took the time out of a very busy medical student life to talk with them!
Collaborations
This month, our Communications Officer, Tom met with a group of headteachers of schools in Rhondda Cynon Taff and presented our e-Mentoring programme. He outlined the programme as well as our Future Routes work experience and Insight Talk opportunities that we can offer to the students in their schools. We are really grateful to have had this opportunity to spread the word to new schools and we are looking forward to working with more students in the area.
We are also very happy to start working with more career advisors in schools throughout the 7 local areas in which we operate. Careers Wales (@CareersWales) have a career advisor linked with every school in Wales, so this is a fantastic opportunity to reach more young people with our e-Mentoring programme.
Securing work experience for young people, especially in healthcare settings, has remained a challenge post-lockdown. However, we were able to meet with Health Education and Improvement Wales (@HEIW_NHS) this month which is a positive step towards offering more young people valuable work experience in healthcare!
What's next?
In the next few weeks, we are looking forward to getting on the road again, visiting schools and presenting our e-Mentoring programme to students for the upcoming Summer session. This session is the perfect opportunity for students to make the most of a bit of extra free time to start thinking about future challenges and opportunities!