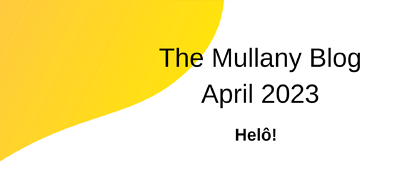 Mullany e-Mentoring
We have had an exciting month with lots of opportunities to head out and about. This has included presenting our e-Mentoring project in schools, meeting lots of students and hearing about their exciting goals and dreams for the future. This is an important part of our e-Mentoring project and helps us to make as many young people aware of the programme as we can. Visiting schools also means meeting the amazing teachers that help us to reach the young people they work with and we're always inspired by all the hard work they put in. As well as presentations, our Communications Officer, Tom set up a Mullany stall at the Year 10 opportunities fayre at The Bridge Alternative Provision (@BridgePRU) and had a great time talking about life sciences and STEM with the young people there.
Out and About
Our trips haven't just included schools, Tom really enjoyed his time visiting the Swansea Conference organised by 4 The Region (@4theRegion). Held at the Swansea Arena, business and organisations from across the city and South Wales came together to showcase all that the area has to offer. It made us very proud to be based in a city full of opportunities, especially for young people wanting to pursue careers in STEM.
While Tom was in Swansea at the conference, Sarah, our Projects Director and charity trustee Janine headed to Cardiff to attend a Wales Women in STEM (@WalesWomenSTEM) event at the BBC studios! Lots of inspiring presenters spoke at the event, including one of our own fantastic Mullany mentors, Yamni Nigam. These events provide such an insight into the importance of supporting everyone, regardless of background, to access their dream career. It was also useful to reflect on the ways in which we can adapt the way we work, particularly in terms of promoting the charity and how to grow our network. This will all help us to provide better support to our young mentees.
Catching Up With Ex-Mentees
We always love seeing where the young people who engage with Mullany e-Mentoring end up and what they achieve. So it was a pleasure to sit down and chat with an ex-mentee and now medical student, Katherine to hear about how she got there with the help of the project. Katherine told us how useful a mentor who had been in the same position as her and could advise her on what she needed to next in order to get to where she wanted to be. For us, it was incredibly rewarding to hear the impact the project has had. We want to thank Katherine for chatting with us and we wish her all the best in what we're sure will be a glowing career as a doctor! We also want to thank trustee, Nick Russill for doing the interview with Katherine. To watch the full conversation with Katherine, head to our YouTube: https://www.youtube.com/watch?v=dw7w9phsV-o
Preparing for the Next e-Mentoring Session
In next month's blog we'll give you an update on how our Summer e-Mentoring session is going. This month we have started preparing some fantastic experiences for mentees. Last year, staff and students from the nursing and medical schools at Swansea University held a workshop for mentees interested in pursuing those careers. It was a real success for the mentees that attended so we're really looking forward to offering a similar workshop again, this time with even more professions for students to discover!
We can't wait for this next e-Mentoring session to get underway and hope that both mentors and mentees enjoy!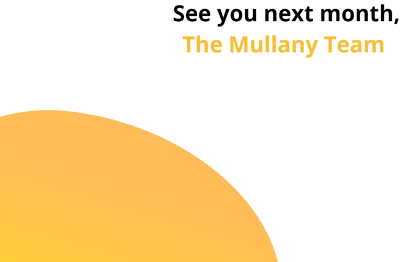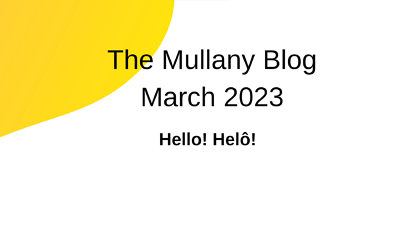 Mullany e-Mentoring
Throughout February and March, our Spring e-Mentoring session has been running. We are delighted with the engagement of students and the continued commitment of our dedicated mentors during this session. Thank you all!
Using the weekly themes that we send out each week, mentors and mentees have covered topics ranging from improving study skills and setting SMART targets to exploring careers in STEM and looking for work experience.
One of the most exciting outcomes from this session is seeing mentors using the platform to connect their mentees with work experience opportunities. These opportunities have ranged from meetings with medical professionals to future placements at an engineering firm. This is a testament to the huge benefits a mentor can bring to a student: not only can a mentor provide help with their own wealth of knowledge, they can also connect students to wider networks that they may not have access to before.
The Key Numbers:

Insight Talks
We also had an exciting opportunity for e-Mentoring students interested in studying medicine at university. Jon, a final year medical student and Mullany Mentor was kind enough to offer an Insight Talk into the application process for medicine.
He covered a range of subjects including personal statement writing, how to make the most of work experience and what to expect in a medicine interview. Students also had some valuable insights into the type of courses that are on offer and what to consider when choosing. These are some really helpful tips that aren't always available to students trying to navigate the process on their own, especially if no one in the family has been to university.
One of the students who attended said: "The fact that it came from a university student meant that the information was presented by someone that is more understanding of the situation of a student at this age because it wasn't so long ago that they were in the same position"
We're really glad to see the students found the talk insightful and very thankful to Jon, who took the time out of a very busy medical student life to talk with them!
Collaborations
This month, our Communications Officer, Tom met with a group of headteachers of schools in Rhondda Cynon Taff and presented our e-Mentoring programme. He outlined the programme as well as our Future Routes work experience and Insight Talk opportunities that we can offer to the students in their schools. We are really grateful to have had this opportunity to spread the word to new schools and we are looking forward to working with more students in the area.
We are also very happy to start working with more career advisors in schools throughout the 7 local areas in which we operate. Careers Wales (@CareersWales) have a career advisor linked with every school in Wales, so this is a fantastic opportunity to reach more young people with our e-Mentoring programme.
Securing work experience for young people, especially in healthcare settings, has remained a challenge post-lockdown. However, we were able to meet with Health Education and Improvement Wales (@HEIW_NHS) this month which is a positive step towards offering more young people valuable work experience in healthcare!
What's next?
In the next few weeks, we are looking forward to getting on the road again, visiting schools and presenting our e-Mentoring programme to students for the upcoming Summer session. This session is the perfect opportunity for students to make the most of a bit of extra free time to start thinking about future challenges and opportunities!