What is e-Mentoring?
e-Mentoring is a way in which students aged 14-19 can get matched with someone who is either studying, or working in life sciences such as a doctor, vet, nurse etc. who will be best placed to provide you with advice & support on your future career path based on their knowledge, skills and experience.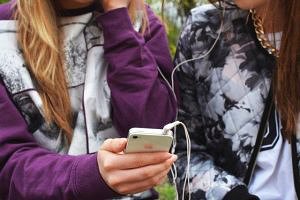 We are delighted to announce that the Big Lottery has funded the Mullany Fund to expand its e-Mentoring project and make it available to young people living in Swansea, Port Talbot, Bridgend, Merthyr, and Rhondda Cynon Taf! Thank you Big Lottery!
So, whether you're looking at becoming an art therapist or zoologist or maybe you're unsure about what exactly you'd like to do within the life sciences sector – e- Mentoring can help you make an informed decision about your future, and support you with the steps along with way.
You can get advice & support on:
Deciding your career path
Setting personal goals
Work experience & CV writing
Applying for university & personal statements
Studying & stress busting skills
Discovering your learning style
Mentoring can also help you to:
Improve your communication skills
Increase your confidence
Manage exam stress and anxiety
We also provide a limited number of work experience placements during each session to provide you with a greater insight into your chosen career path and/or support any university applications. You can apply for them at the beginning of the session and we will prioritize those applications from disadvantaged students. Past work experience placements have included shadowing GPs, Pharmacists, Osteopaths and lecturers.
Career talks are another element of the project which you can benefit from. You can access these either at school or online and will be a great opportunity for you to find out more what jobs are like on a day to day basis, and how to reach them!
Our next session is the spring e-Mentoring session! It will begin on 4th February and run until the 5th April. Our Big Lottery funding will make this available to young people living in Swansea, Neath Port Talbot, Merthyr, Bridgend and Rhondda Cynon Taf and we are delighted to have new schools on board already!